Owning a home is a great accomplishment, and everyone is deserving of a good home regardless of their circumstances. Owning a home requires a fair bit of cash to put down on an initial payment, save up for repairs and furniture, and ultimately be able to pay off a substantial mortgage to make a home your own. Unfortunately, not everyone is able to make ends meet enough to afford a home, and as a result, homelessness is incredibly pervasive and prevalent in modern America. Over half a million people were reported to be homeless in 2018 in the United States alone. Of these homeless people, close to 47,000 were veterans of the armed forces. These veterans served their country, and many are now homeless due to underlying issues. These issues can range from post-traumatic stress disorder caused by war or other incidents, known as PTSD, other mental illness, and also substance abuse disorders. Luckily, there is something everyone can do to support the troops both during and after they've served time in the military, and help them get closer to their goal of owning a home, getting services and resources, and working on a path towards recovery.
What is Homes for Our Troops?
Many veterans are unable to find work after leaving the military service. This can be due to the aforementioned mental illness issues, and also due to physical ailments that can impede them from gaining employment and being able to physically work. For these veterans, not only is working an issue, but also being able to move comfortably around their own home, gaining their own independence, and having the freedom to move without pain. These veterans can suffer from physical ailments such as amputation, burns, paralysis, and blindness caused in combat just to name a few.
Home for Our Troops, known as HFOT, is a non-profit organization established to help veterans exactly like this to have homes of their own that are specifically built to help them be mobile and gain back independence. The homes are built at no cost to the veteran themselves, and are built where the veteran wants the home to be located. In addition, Homes for Our Troops stays with the veterans to know how to build custom homes for them, and how to financially plan for the years ahead.
What is the Process?
The custom homes built for the veterans of HFOT are just over 2,800 square feet and feature over 40 major special accessibility adaptions. Homes are built in four-bedroom, two-bath models in order to allow veterans ample room to live comfortably with their family, and begin the road to physical and emotional healing. With a solid foundation, HFOT is able to give veterans back the accessibility they desperately need, while giving them the confidence that comes with being a homeowner. Volunteers are called on to build the frame of every home, and the raising and completion of that frame calls for celebration. With volunteers willing to put their time and energy into building homes, it makes the building process easy, and worthwhile. Knowing how to build custom homes is just a small part of the HFOT charity. Below are 15 building endeavors that Homes for Our Troops take into consideration, and each is equally as important as the last to help troops have accessibility in their new homes.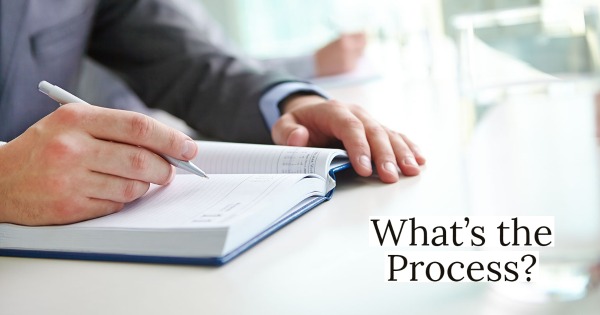 1. Roofing
Any home should have sturdy roofing and the help of professional roofing services. Knowing how to build custom homes requires a solid foundation before beginning any adaptations. Roofing can be one of the most expensive parts of a home to replace and repair, with the average roof replacement costing over 10,000 dollars. Because roofing is so expensive, and can quickly lead to bigger issues, starting with a strong roof is guaranteed for any HFOT or custom-built home. Roof repairs are always available for small issues such as leaks, and should always be considered before starting any full-blown roof replacement.
2. Plumbing
Plumbing is a major part of any home, and regular plumbing issues can arise in even the best of homes. This is why it's important to know how to build custom homes while utilizing the best plumbing materials. Inaccessible homes, roll-under sinks and countertops allow those in wheelchairs to easily access faucets while doing daily tasks such as washing hands, dishes, or food. Roll-under sinks also undergo plumbing repairs, especially since pipes are exposed and are only covered through ADA vinyl molding. Plumbing in a custom-built home is always started from the ground-up, and the floor plan of any home takes into great consideration where all sinks, baths, and drains will go.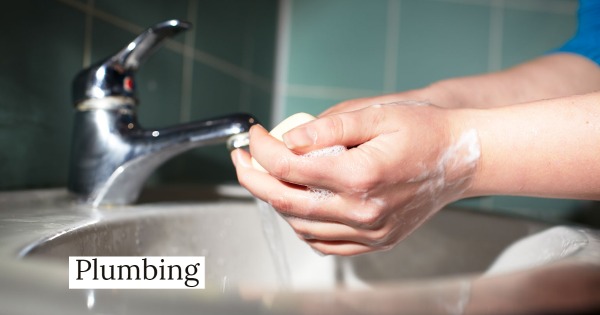 3. Flooring
When wondering how to build custom homes for maximum accessibility and mobility, flooring plays a huge factor. Flooring in any home is essential, and this is especially true in homes that are made to be wheelchair accessible. Hardwood flooring that is made to last is a great option and is much easier to move on than regular carpet. Flooring should have a low level of resistance to wheelchair mobility and should provide good slip-resistance and friction for residents who might be a fall risk. In addition, hardwood, laminate, or vinyl flooring offers a beautiful look that is unmatched in any home. In 2011, new homeowners spent 19 billion dollars on home improvement projects, with hardwood flooring and flooring services being a major and popular project.
4. Bathroom Accessibility
Having a bathroom that allows someone who is unable to have full mobility to enjoy taking a long shower, bathing, and getting ready for the morning is crucial. Because of this, bathroom remodeling services are available to help make a bathroom ADA compliant. Small changes such as having a walk-in shower, railings, and digital temperature controls can all help those with mobility issues make their lives easier and improve their quality of life. Those who know how to build custom homes make sure to include these features in every home possible.
5. Security Set-Up
Security might be an afterthought for some, but it's an important part of any home. Features such as home security lighting can help someone who has limited mobility be able to catch a would-be intruder using motion sensor lights before it's too late, just by keeping an eye out on their security camera or backyard. For those with impaired vision, smart speakers and wireless security set-ups are all great options and should be considered when learning how to build custom homes.
6. Lighting
Lighting plays an important part in any home and is even more important when dealing with someone who has significant visual impairments or issues such as macular degeneration. Lighting can range from LED lights, which are cheap and energy-efficient, to incandescent lighting and full-spectrum lighting. Whatever the case may be, reducing glare and blue light is always helpful to one's vision. When moving around, installing lighting in hard-to-see areas such as hallways are a great addition for accessibility. These simple lighting changes can be easily made by home improvement services and can provide much-needed relief for homeowners struggling with their vision and eyesight.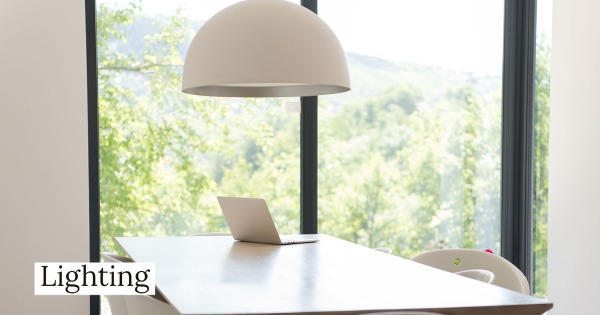 7. HVAC
HVAC units are incredibly important to have and maintain in a home. Knowing how to build custom homes starts with having a good knowledge of HVAC installations. HVAC systems, known as heating, ventilation, and air conditioning systems, provide quality filtered air throughout the home and are able to maintain a steady temperature within the home as well. For custom-built homes, not only can a good HVAC system keep the home at a comfortable temperature, but also be able to cut costs and save energy.
8. Accessibility Kitchen
For someone who has limited mobility, a kitchen designed to be ADA compliant can be a life-saver. Those who know how to build custom homes always consider accessible kitchen features, such as front-facing appliances like microwaves and dishwashers, accessible low countertops, and accessible cabinets. Other considerations are refrigerators that have twin doors or a bottom-freezer drawer for easy access, as well as dishwashers set higher to avoid bending down and over-exertion. Though these changes sound small, they make a huge difference in the lives of those with limited mobility.
9. Ramps
Ramps are a must-have for any ADA compliant home and allow for wheelchairs to be easily used inside and outside of the home. Replacing stairs with low-sloping ramps can not just be functional, but also beautiful. Some home remodeling companies will even consider installing ramps for their gorgeous modern look. Ramps should be built with enough friction and low-resistance to allow a wheelchair to move on it with ease, and should also include handrails on either side.
10. Wide Halls and Doorways
Wide halls and doorways might seem like a no-brainer for any ADA home, but not all homeowners are so lucky. Those that know how to build custom homes for people in wheelchairs always consider using wide halls and doorways, as it allows for wheelchairs to easily fit into any room and for a person to move around comfortably.
11. Single-Story
A single-story home is the best option for anyone that has mobility issues, and is also easy to maintain. Single-story homes come in a variety of floor plans, but the best is to consider an open floor plan, with the living room leading straight into the dining room and kitchen of a home. With a single-story home, occupants are able to maneuver without having to worry about stairs and are also able to easily maintain the look of their home. In addition, single-story homes are often-times cheaper when it comes to utility bills, and offer the same look and feel as two-story homes through the use of high ceilings. The choices are endless.
12. Sliding Windows
Sliding windows are a great option for someone who has limited mobility. Sliding windows allow users to be able to open windows with ease by using levers that are at wheelchair height. Windows are also easier to open with less effort than traditional windows. Sliding windows are used by those that know how to build custom homes in order to make every single task easier on the occupant inside, including something as simple as opening the window to enjoy the fresh day outside.

13. Washer and Dryers
Washers and dryers are a popular choice to have inside any home, and many choose to use stackable washers and dryers to save space. However, ADA and custom-built homes utilize the help of front-facing washers and dryers, as opposed to the stacked option or even traditional top-load dryers or washers. A maximum height reach of 48 inches and a maximum low reach of 15 inches is also put on every front load ADA complaint washer and dryer within the home to minimize strain. Because washers and dryers are an essential part of every home and are used often, drain cleaning should also be used often if one suspects a washer or dryer drain is clogged.
14. Door Handles
Traditional doorknobs are sometimes hard to grip and are cumbersome. This is especially true for someone who might not have full use of their hands or the physical strength to push or pull a door. Luckily, those who know how to build custom homes consider this and know that the best option is an automatic door opener. Automatic door openers make it easier for those with limited mobility to be able to operate doors more efficiently and be able to move around their home with ease.
15. Pull-down Shelving
Pull-down shelving is a standard feature in custom homes built for ADA compliance, and are not just a great way to access items, but also great for organizing in general. Pull-down shelving can even be used in regular homes to organize storage and create more space. Pull-down shelving allows for those in wheelchairs to be able to easily reach anything in their cabinet, and when properly installed, can be a great addition to any ADA home.