The pandemic has left many of us squeezing more living space out of our homes. There are some amazing remodeling ideas out there that will help you get more room out of your current shelter situation.
Thanks to COVID-19 more of us are using "home" as an office, as a school, as a gym, and as an entertainment space. Unfortunately, most of our homes were built for living but not for everything else. These amazing remodeling ideas can help to transform your space into a space that has a place for everything.
Making the Most of the Space You Have
In 2011 about 19 billion dollars was spent on home improvements, it is a good bet that more will be spent in 2020 than ever before. We have all spent a lot more time at home this last year, and it looks like we are going to spend some more time at home.
These amazing remodeling ideas can help you to expand your living space. The first rule of thumb of any successful remodeling project that is focused on helping you find more living space or storage space is to declutter.
Decluttering your home is a good jumping-off point because without the clutter you can really see what is eating up your footprint. Of course, decluttering also makes things easier for the home remodeling contractor if you are so inclined to hire one.
Once you have cleared out space, you can get a much more accurate picture of how you can redefine the space with some amazing remodeling ideas. Your next step to applying these amazing remodeling ideas is to do an audit of the space.
What is making the space feel small? Do you have oversized furniture in the space? Are you using all the vertical space that you can (wall space)? There is space that is available but you just have not noticed it.
Here are some quick ways to instantly add some storage space and thereby expand your living space without taking a sledgehammer to the walls:
Get stuff up off the floor. Mount wall brackets and hang shelves. A deep enough shelf with hinges can be used as a child's desk for studying and folded away when not in use. Vertical space is often ignored as a potential way to get more useful space.
Do you have stairs? Stairs are hollow which means there is space under them. There are plenty of tutorials online that can show you how to make drawers under the stairs.
You can turn a door into a shelving unit. There are easy to follow instructions online that can transform every door in your home into a shelving unit. This a great option for bedrooms.
All of the above can be implemented by local house remodeling services if you would rather have the work professionally done (which is strongly recommended if you want professional results).
When you really start looking around, you will be amazed by the nooks and crannies of space that are not being used that can be. Of course, you have to think out of the box sometimes. Consider the tiny house movement and how much living space is able to be squeezed out of square footage as small as 250ft. Some amazing remodeling ideas can help you squeeze a lot more living into your shelter.
Additions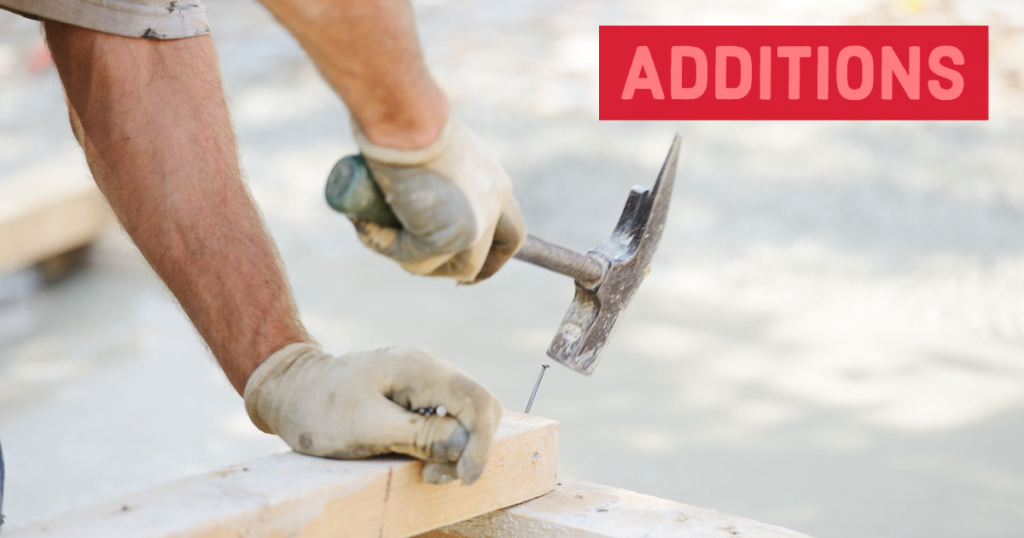 Maybe you have already topped out all the possible storage and living space you possibly can. You are ready to expand the square footage. A home addition may be the only way you are going to get the storage and living space that you need.
There are some amazing remodeling ideas that will give you the space that you need by adding that additional square footage. There are some rules that you need to follow to ensure that your addition adds value to your home.
This is a project that really needs some professional help. Contact a remodeling company that is experienced in building home additions, and make sure you follow these rules:
Get the necessary permits. You want to be sure that you apply for the permits and have them in hand before work starts. Most municipalities require that you have a building permit to add a permanent structure to your home. Don't try to skip this part of the process. There have been cases where building inspectors have had homeowners remove the addition.
Stay on style. The goal with any addition should be to make it look like it was always a part of the home. It is important that the addition is built to complement the style of your home.
Don't skimp on getting professional help. You may have to spring for the cost of an architect to ensure that the space blends perfectly. You really do not want to cut corners when it comes to your addition.
It is important that your addition blends well with your home. You want the house siding to match the house perfectly. Of course, a little difference in color is not a huge deal, but you should work to get as close as possible.
If you need to call in additional professionals, do it. For example, you may need to call a roofing company to make sure that the addition's roof and the main structures roof blends well.
Once you get all the have-to's out of the way, you can then decide what you will use the space for. Many people during the pandemic added additions to their home to serve as a home office and education center for the kids, but that is not all you can do with an addition.
An addition can be used for any purpose or multi-purposes like a home office home gym combo or a family room music room library combo. You can dedicate one entire wall to shelving to help expand your storage space. The sky is the limit when it comes to what you can do with a new addition to your home.
You can make it a new TV room and have the contractor add hidden storage behind the TV in the form of pocket doors. This can be a really great opportunity to not only expand your living space but really amp up your storage space as well.
Let's Go Upstairs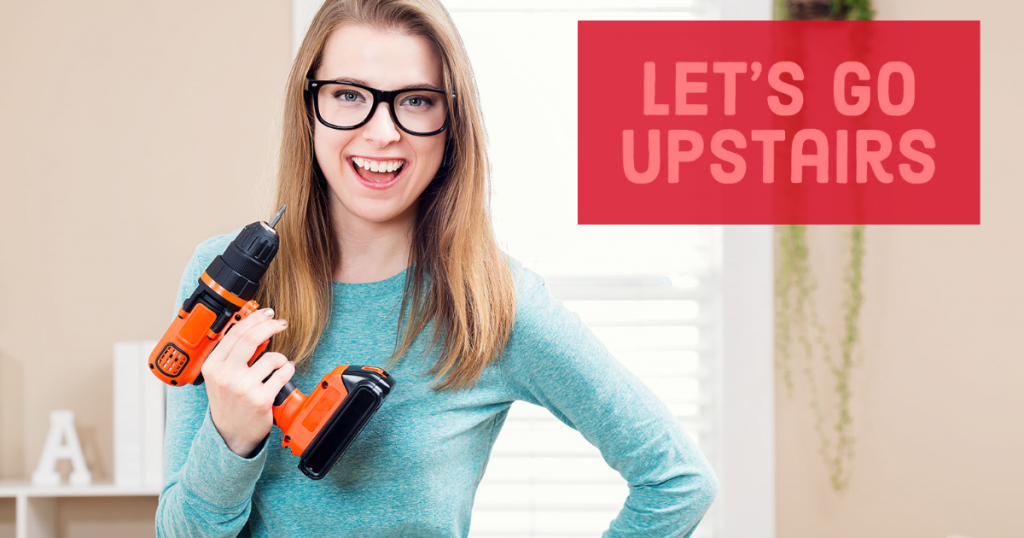 If for whatever reason, like zoning laws, you cannot get that addition built, you may be able to transform your attic into that extra storage and room space. There are some amazing remodeling ideas for attics.
Most people largely ignore their attic space. They use it to stash things that they no longer need or want or to store items like holiday décor. You are missing out on a lot of space if you are not utilizing your attic to the fullest potential.
Most attics are "unfinished." That means there is no real flooring and the walls are nothing more than some open beams. Some sheetrock and some flooring can be an easy way to transform that dark dingy attic into the space that you need.
If your attic space is way too small to stand up in, contact roofing contractors and ask about getting a few more feet up there. Most attics are the length and width of the house. By raising the roof you can literally add an entire new floor to your home.
You can designate a closet or two that is built up there for storage and use the rest of the space as an entertainment area, office, school space for the kids, game room, or whatever else you can think of. This can be a worthy investment that will easily give you a ton more space for living and storage needs.
Some amazing remodeling ideas for your attic include:
Creating extra bedroom space using space-saving pocket doors.
Lining the walls with shelving to minimize the loss of floor space.
Creating a theater room with ample storage for games and more.
You do not have to have a luxury home to take part in some luxury home remodeling when you open up that attic space. Having room for everyone and everything is easy when you look at things from a different perspective. You can easily add hundreds of feet of living space by following some amazing remodeling ideas for your never used attic.
Let's Head Downstairs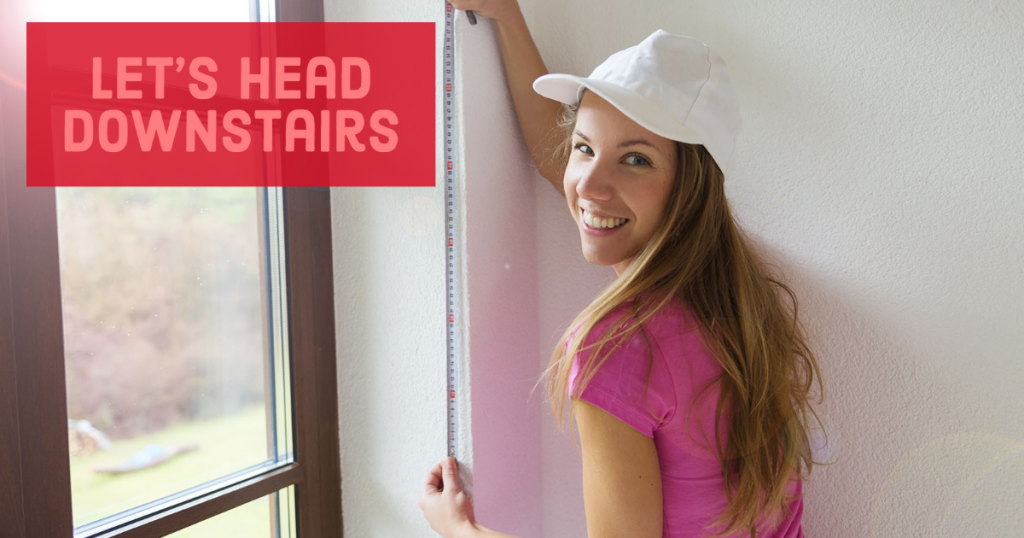 What does your basement look like? Do you refer to it as the cellar? Is it dark and not so dreamy? You can transform your basement into the living and storage space that you need. A basement is another space that largely gets ignored but oozes with potential.
You may have to have some specialists come in and waterproof your basement if seepage and leaking is an issue, but once that is done then you can follow some amazing remodeling ideas to really make that space count.
A "finished" basement can be used for anything. You can easily add a bathroom to the basement because that is where all the plumbing originates. Tying in a commode, a sink, even a shower is pretty easy. Of course, there is tons of potential to create storage space in any basement. Swinging shelves can be used to create partitions for different rooms in the basement while giving you more space to store things.
Hooks, shelves, and other organization tools can all be used to get things up off the floor and make room for furniture in the basement. Having a finished basement can be a great solution for getting more space out of the house you are currently in.
Let's Head Outdoors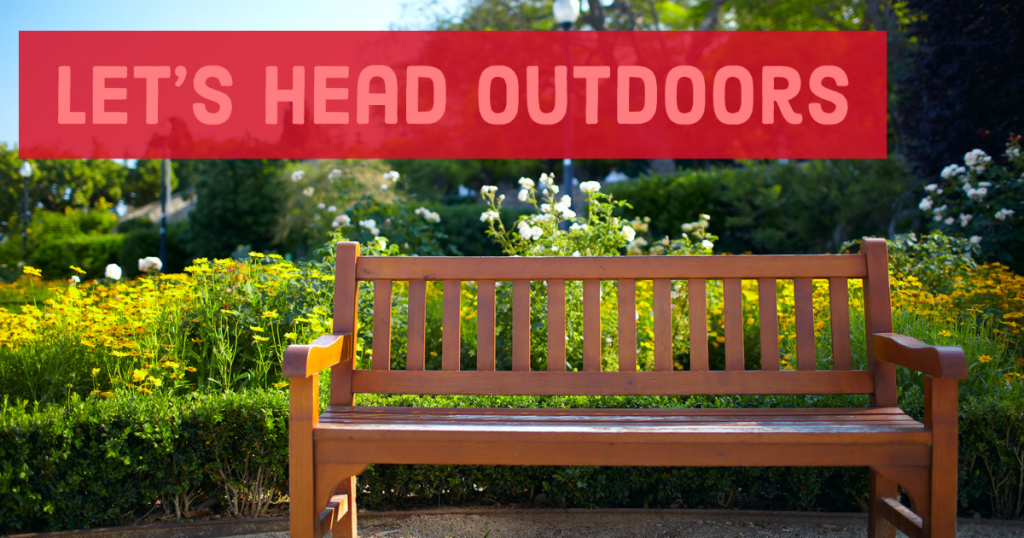 Outdoor living space is another great way to improve how you live in your current home. Most people do not think of their outdoor spaces when they are looking for a way to have more storage space or more living space but take a look at how much space there is.
You do not need a huge backyard to make the most of it. There are some amazing remodeling ideas that you can apply to create an outdoor oasis that doubles as a place to work, to play, to eat, and to gather.
One of the first things you will need to do is to start working from the ground up. Outdoor "flooring" like pavers can help you to designate different spaces for different activities. For example, pavers can be used to create a patio space where you can have family meals. If you enclose that patio space with a gazebo that includes a bug screen and maybe a ceiling fan, you now have a space where you can work, where the kids can do homework.
As part of your outdoor planning, consider building or buying a shed. A large enough shed can be used for both storage and living. A small home gym. A small home office. A small studio. All of them can be housed in a shed that cost you less than a couple of thousand dollars.
Of course, you do have the option of asking a home remodeling expert to build you a structure in the backyard and share some amazing remodeling ideas to get the most out of the space. You can build a mini version of your house right in your backyard that has electricity.
Adding a fire pit and maybe a firewood processor to your outdoor living space can ensure that you can use the space year-round. Expanding your living into your backyard can be one of the easiest ways to get more storage out of your home and more living.
Other Easy Expansion Ideas
If you are solely in it to create more storage in your home, these amazing remodeling ideas can help:
If you have a large enough front porch consider building a closet off to the side.
Consider enclosing part of your back deck to build storage space.
Add on to your garage space.
There are plenty of amazing home remodeling ideas that are relatively inexpensive that can give you the elbow room that you need to enjoy your home more. There is no need to sell your home and move on up to a larger space. Investing in the home you have now will help add value to your home, your lifestyle, and ultimately will save you money.